Give us the Make/Model and a
brief description of the problem.
We'll give you FIXED price quote.

TALK TO OUR ENGINEERS:
020 8863 2225

NO FIX - NO FEE
Repairs from £39 +VAT
£ Pay Nothing - if we can't fix it
or the repair cost is too high.
Laptop Repair Edinburgh
Nationwide Laptop repair Service

Customer comments:


FAST QUOTE - FAST REPAIR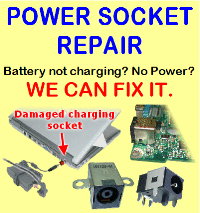 We repair laptops and supply parts for customers all over the UK including Edinburgh.

TechnoMart engineers have been repairing and upgrading portable computers since the first Compaq "luggable" systems. Our engineers have received extensive training from manufacturers like IBM in laptop maintenance. We receive the latest bulletins regarding the developments in technology used in laptops to ensure that our engineers can efficiently deal with even the most modern systems. We believe that our engineers are amongst the finest and well trained in the UK. They have repaired many Compaq, Dell, eMachines, Tiny, Advent, Sony, Samsung, Time and Fujitsu laptops.
No Fix - No Fee is the best way.
Some companies charge for diagnosis - up to £100+. They are then able to quote ridiculous prices for the repair because the diagnosis fee is already secured. A few of our customers sent their machines to manufacturers, paid a £100+ diagnosis fee and were quoted £600+ for the repair. They declined and came to us for a much more cost effective repair.
Other companies expect you to pay hourly rates. This is flawed logic as a good engineer takes less time to complete a repair than a bad one. It means you pay extra for their incompetence. One minute over the hour and you pay for and extra hour, why?? Worse still, they expect you to pay even when they don't fix your laptop.
We quote - You decide.
We believe our business model is the most fair and honest way - we quote you a fixed price and let you choose if you wish to proceed.
Our engineers work on a strict NO FIX - NO FEE basis. We only profit from completed repairs. This means that our engineers will quote the best possible price in order to encourage you to go ahead with a repair. You don't even have to pay courier/insurance charges if you collect your machine.


Laptops we repair
Our engineers are experienced in resolving hardware and software problems with laptops manufactured by

Edinburgh Dell Repair
Edinburgh Sony Repair
Edinburgh Toshiba Repair
Edinburgh Compaq Repair
Edinburgh HP Repair
Edinburgh Acer Repair
Edinburgh Advent Repair
Edinburgh Fujitsu Siemens Repair
Edinburgh Packard Bell Repair
Edinburgh Gateway Repair
Edinburgh Samsung Repair
eMachines and Patriot Repair Edinburgh
Edinburgh Tiny Repair
Edinburgh Time Repair
Laptop and Notebooks Repair Edinburgh

We can also supply car chargers, replacement batteries and power adapters for most of the above systems.




Screen repair
-
FIXED

Keyboard repair
-
FIXED

Broken Power sockets
-
FIXED

Broken
USB Ports
-
FIXED

Hard disks
-
FIXED


Fast efficient service





We save you money.
Our experienced engineers diagnose faults faster and prefer to replace the faulty parts rather than the whole board. We do our best to ensure that you get a more reliable repair at the lowest cost.
Low Cost Repairs

Video Chip Repairs

Data Recovery

Hard Disk Upgrades

Memory Upgrades

LCD/TFT Repairs

Keyboard Replacement

Software Reloads

Password Removal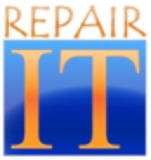 TechnoMart Limited
Marlborough House
159 High Street
Wealdstone
Harrow
Middlesex HA3 5DX

Tel. 020 8863 2225

<c1ick for MAP & Directions>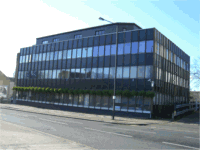 Harrow service centre

VISITORS WELCOME:
Mon-Fri 9.00-5.00,
Sat 10.00-2.00

You can bring your laptops to us in person or ship them to us.






PARKING INFORMATION:
Bruce Road offers ideal car parking for customers delivering or collecting their laptops.
Parking is restricted for two hours
Mon-Fri. Please avoid these times.